Sarpy County Sand Skills
2x2 Volleyball League
Tuesdays and Thursdays 8:00 a.m.-11:00 a.m.
First session- June 12th- July 5th
Second Session- July 10th- Aug. 2nd
$175 per session, per player
$300 for both sessions
T-shirt included
2 divisions:
5th-7th grades (18-19 school year)
8th-12th grades (18-19 school year)
Click on the Sign Up Genius Button below to register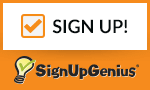 NEW Happy Hour Volleyball League!

League starts at 5:30pm
$100 6X6 Recreational
Enjoy happy hour drink prices with your team before and during your league play!
SIGN UP TODAY
Summer Session starts June 17th

4:00-6:00pm Monday Thru Friday
$1 off all pitchers and cans
$2 Wells and $4 Double Wells
2018
Spring, Summer & Fall Volleyball
Open NOW for registration
Bring your registration form with a $50 deposit for each
requested time to the bar to get signed up
We offer 6 courts, soft sand, and six nights a week with five time sessions to choose from. You pick your night and time and your schedule stays the same every week.
Recreational Co-Ed 6x6

$180 Per Team for 5:30, 6:30, 7:30, & 8:30
$100 per team for 5:30 & 9:30 (Mon-Fri)
Sun, Mon, Tues, Wed, Thurs, Fri

Discounts for multiple sessions
Upcoming Sessions
Spring Leagues- April 8-June 15 (10 weeks)
Summer Leagues- June 17-Aug 24 (10 weeks)
Fall Leagues- Aug 26-Oct 26 (9 weeks)
NEW!!!! Starting this year we are offering a early 5:30 league time Mon-Fri open to everyone to accomodate everybody's busy schedule. Also a great opportunity to get your co-workers to put a team together right after work or even start a corporate league. Give us a call if your company wants to get a corporate league started, we are happy to help.
Registrations taken at the bar. $50 deposit needed for each time slot to hold your spot.
Call bar 402-502-8593 to check availability
Email sinnottssandbar@gmail with any questions.